What's one of the most important pages on your website?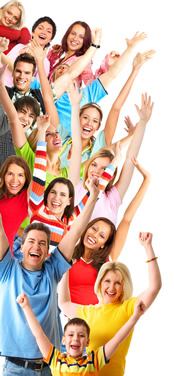 Your home page?
Your services section?
While they are all important in creating your overall brand, there is one page that stands out above the rest, and has the most impact in converting a complete stranger into a potential prospect. Yet its also one of the pages we think the least about, and throw up more as an afterthought.
It's the About Us page.
Statistics continually show your About Us page is the second most trafficked page on your site. Yet if it's just a few bullet points, a few sentences that give basic information about you, it's also the number one page that is holding you back.
Your About Us page should be used to sell who you are and what you can do. And while that sounds easy in theory, statistics also show its one of the most difficult pages for people to write. There's something about "tooting your own horn" that people simply find impossible. They consider it bragging. And therefore they write up a few sentences and leave it at that.
Having trouble writing up your own About Us page?
Maybe its time to let someone else do it for you.
With our newest service, we'll do our research, ask the right questions, and put together a page that will help you reach out and connect with your prospects and customers.
And through the month of July, you can get it for 25% off.
Adding The Pizzazz To Your About Us Page
1. Start with a story. Every business started with one late night idea that built up because of passion. Whether you worked for someone else and wanted to make a break, or had a hobby you loved and wanted to grow it into something more, that passion is what built the business. People love to hear that story. They love to know what was "the moment" for you, and what persuaded you to take action and create the business you are in today. [Read more…]
---
Don't forget to download your FREE Blogging Planner today.
Blogs can benefit any website but don't worry if you can't do all the writing yourself … you can hire a ghost blogger for that!