In order to rank high within Google, you have to spend time working on your web presence to ensure Google is happy. But what does that mean?
Google isn't going to tell you what it wants to rank higher for specific keywords and search terms. In fact, it's something that changes all the time.
If you want SEO techniques that make a difference in how you appear in search results, it's something you have to work at all the time. If you want more traffic, you have to understand what Google wants.
If you want more traffic and more exposure in Google, optimization has to always be in your mind. Ignore it and eventually Google will ignore you too.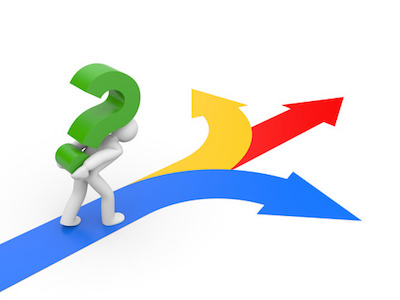 But what does that mean? What ranking factors should you concern yourself with?
A Google Friendly URL
This isn't about having the right words in your URL, although that can't hurt. This is more about how friendly your entire site is to Google when it searches and crawls your site.
In order for Google to rank your site, it has to be able to spider through every corner of your web presence to understand what the site is about. In order to do this, you should have:
A robots.txt file – think of this as a user manual for when the spiders crawl your site
A sitemap – this lists all your pages and make it easy to move around
Site security – if your site isn't secure and operating with https instead of http, you're suffering in the results
Page Speed
How fast does your site load? This includes all versions, including mobile. Google wants to give the best user experience possible. If people continually click out of your site because graphics won't load, it will note it in its algorithms.
If you want to see how fast your site is on mobile devices, use Google's mobile friendly test tool.
Mobile Friendliness
We can't emphasize enough the importance of being mobile friendly. Considering the majority of searches are now on mobile devices, this ranking factor will only increase in importance over time.
Google believes mobile is so important, it ranks with mobile first in mind. That means if your site isn't optimized for mobile, it's losing ranking based on SEO ranking factors. What does mobile friendly mean?
Your site should be responsive, automatically resizing depending on what device it's loaded on.
Fonts should be large enough to read on a mobile device.
Navigation should be easy to tap and move from any screen size.
Content shouldn't be covered by pop-ups and ads that are difficult to make go away.
URL Authority
Would you trust a doctor with years of experience, or one right out of medical school? How about a family operated business open for decades compared with a company that just opened up last week?
Google takes the same approach with URL age. If you've owned the domain for a longer period of time, you're going to rank higher than someone new and right out of the gate.
In some cases, the words in your URL can also matter. If you have a specific keyword and you place it in the domain, it can help you rank better for every search result.
If you want to see how well your page ranks on authority, you can check your domain using Moz's site explorer. Put in your URL and it will give you a report on page authority, established links, and how well your site performs.
Content
If you've followed us for any length of time, you know how much we talk about content as being one of the best ways to increase your ranking within the search engine. Google loves content. High quality content. It loves to see that you're an ever-changing web presence offering your visitors new content all the time.
But we're not talking content the way a lot of people do it. Using one of those "content generators" that spin article and create garbled articles simply won't do.
Every web page and blog post you design should make quality it's number one goal. That means focusing in on a specific keyword. That means writing in readable English – writing so a human can read it and understand it. That means words and phrases about the main topic, written in such a way that it adds value to whoever chooses to read it.
Be wary of duplicate content. Fresh content written specifically for you is always best. Especially as Google continues to refine its algorithms over time.
Technical Design
While there are many SEO techniques you can do without technical skills, there are certain things that help you rank higher that only someone with technical expertise can do. If your coding isn't correct, it'll impact how high you rank. This means things like:
Page titles should be relevant to the keyword or key phrase
Header tags should be used for hierarchy
Meta descriptions help both visitors and Google understand more about the page
Image alt tags can provide added keyword phrase benefit
Schema markup can provide more detail about the type of content you're producing
User Experience
Remember way back at the beginning when we talked about Google's desire to be user friendly? Its entire focus is on giving the user exactly what he or she wants. That means the better experience you deliver your visitors, the more Google will reward you.
You can see this in a variety of ways.
Clickthrough rate – How many people click to your site? What do they do once they get there? Do they stick to your site, reading down the page, and clicking through to other links? Do they enjoy the content once they're there?
Bounce rate – How many people leave shortly after they get to your site? High bounce rates mean you aren't supplying the data a visitor expects.
Integrity
Google wants to ensure that it gives high quality rank to high quality web presences. The more integrity you build into your web presence, the more Google love you'll receive.
Even simple things can matter. Do you have your phone number on every page? Do you provide contact information in an easy way? This is especially important for businesses with a local presence.
It also means reaching beyond your site to places like Google My Business and other social sites. Do you have reviews? Are you in other relevant directories? The more links and connections you build, the better results you'll find.
So how well do you rank for all of the above? Need a little help with your SEO and content structure? We're here for you; just ask.