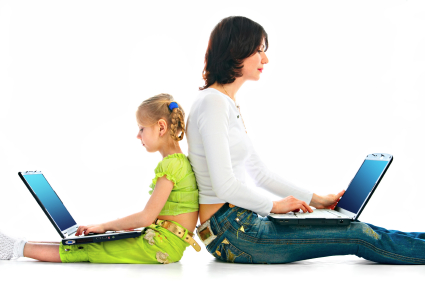 Imagine you are in the market for remodeling your kitchen. You've cut out pictures from magazines for years, visited the latest parade of homes for ideas, and have been dreaming about a new kitchen since the day you bought your house.
Now the big day is here … you can't wait! But you've heard horror stories about remodelers. You want to make sure you hire the right contractor for the job. You want to trust he won't take your money and run. You want to make sure he's established in the neighborhood. You want to make sure he has a great reputation. Recommendations only go so far, especially when friends can't give you a positive review on the contractors they've chosen.
So you head online and start the search. What would motivate you to do business with the contractor's website that pops up in the search results?
Dig Deeper: No One Is Going To Read Your Small Business Blog Unless You Do This
Does your current website fit the bill?
A-ha. If any amount of doubt crept into your mind, why?
Chances are it all came down to content. Sure, you might have a few photos, maybe an article or two. But if you have a blog with posts that are titled like this:
Happy Wednesday!
The Fall Leaves Are Here
It's Vacation Time
Trust me when I say your potential customers are anything but enthused.
Imagine being that person that's waited years for a new kitchen. The day has come and she's excited! What would motivate her?
The Title
The first thing she sees is your post title. Happy Wednesday isn't going to do it for her. But:
How To Plan The Perfect Kitchen Remodel When You've Been Waiting For It For Years
That's a title that will truly motivate her. Your titles come from knowing who your customer is, what they want, what they are searching for, and what they need to motivate them to take the next step.
The Content
Titles are great; they pull a reader in. But it's the content that will keep them engaged. A title makes a promise; the content delivers on that promise. If you don't provide the content they expect, they will move on to another source. Make your post relevant to what your reader expects, and you'll add value and credibility to your business.
The Overall Appeal
If you've ever clicked into a site that has words and copy stretch on and on, you know how intimidating it can be. Yes, people want content. But they also want to know they can get through your material in a short amount of time. That's where the visual appeal of a post comes in to play.
Dig Deeper: Content Writing For Top Performance
Look through a medical journal; the words all seem to blend together. Its difficult to read, intimidating to look at. Now take a look at something like the USA Today. They have short columns of text surrounded by photos and graphics, making it a quick read to get just enough detail to know what you want to peruse further. That's the look you're going for. Don't make it so intimidating they don't want to read.
The Action
Blog posts are a great way to get traffic. But never forget your ultimate purpose. Your goal is to connect with people and make a sale. While blatant sales should never be a part of your post, don't forget that's your ultimate goal. You can show action in a variety of ways:
Showcase a project you've completed
Talk about a new project you are beginning to work on
Share mistakes made by other contractors
Talk about newsworthy events related to your business
Talk about your latest sale
Give seasonal information
And this is just a start. Once you get the hang of it, you'll see how easy it is to talk about what you do in a non-salesy way. You simply share what you do … which ultimately excites and motivates people to take action.