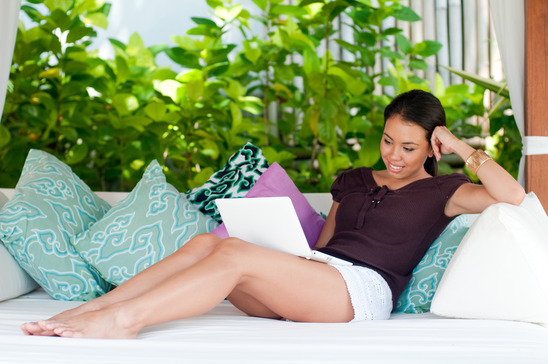 You have an idea. You want to develop your own service business and offer your consulting to your niche marketplace. Where do you start?
With a WordPress site.
You have a product you invented. You have the prototype in place and are now ready to market it to the world. Where do you start?
With a WordPress site.
You and a friend are designing crafts and have plans on selling it at craft fairs all year long. Yet you are looking for more exposure – a way to sell it to people that can't visit your craft fairs. How do you do it?
With a WordPress site.
Yep, for every scenario you can come up with, every idea you have, every business you've ever talked about starting, there is only one tool that will help you accomplish whatever it is you choose.
WordPress.
WordPress began in 2003 as a blogging tool and has since grown into a comprehensive publishing platform that is used all over the world. A recent statistic suggests that almost 1 in 4 new websites created today are using the WordPress platform. Its not just a blogging thing any more. WordPress is used by companies, organizations, government offices, small businesses and everyone in between. And with good reason.
It's Affordable
When you're just starting out, its hard to justify hundreds or thousands of dollars for one marketing tool. With a little online skill and knowledge, WordPress is practically free. Yes, you do need a domain name – $10. And you'll need some place to host your site – a few bucks per month. Then download the WordPress platform and choose from one of hundreds of themes and templates for free. Yes, you can have your own theme designed by a professional. But that can come later if you're just starting out. The important thing is to start getting your information out there.
It's User Friendly
Do you know anything about HTML, CSS, PHP or any of the other coding languages? Nope, me neither. But with WordPress, you don't have to. Having the knowledge can allow you to do more with your design, but its not necessary. Most things are easy to do and can be completed with a few clicks, saves and publishes. You can create posts in minutes, add new campaigns in no time flat, and get your content in front of who matters most – your clients – without ever having to wait for your designer to get back in touch with you.
Themes, Plugins and Widgets
Changing the appearance used to be a complex task. You had to wait for your programmer to code the new information and get it online. Now you find the plugin or widget, add it within your backend system, and its ready to go in no time. Your site can literally do anything you desire in just a matter of minutes. Yes, they aren't always free. But many are. And would you really mind paying $20 or $30 to have a fully functioning system on your site, ready to go in minutes?
SEO
Ever hear of the term search engine optimization. Yes, you may still find SEO specialists out there trying to get you to sign up for long term contracts to help you SEO your site and get higher search engine rankings. But with WordPress, it does a lot of the work for you. WordPress is specifically designed with SEO as an integral part of the platform. This means you – not an SEO expert – can easily add keywords, metadata, content and other functionality at the same time you are creating your posts.
Easily Updatable
Have you ever wanted to change your concept, yet your main marketing tool – your website – held you back? Now with a new theme, a new plugin, or even a new page, you can update your look and feel any time. And because WordPress resides online, and not on your web masters' hard drive, you can change and backup your content at any time. All you need is Internet access. Because WordPress is considered to be open source, developers are consistently working to keep WordPress up to date and closed off to the hackers of the world. Meaning your at less risk because of the many controls in place with your WordPress system.
Easy Too Learn
After working with WordPress for years, I can honestly say it's the easiest program I've seen to work with. Start small. Start with the basics. And gradually work into more sophisticated tools as you learn and grow. That's what makes WordPress such a great system. It will look good in the beginning as you are just starting out. And you can add virtually anything you want to it over time to create the sophistication of a top notch company.
If you're ready for WordPress, and want to handle most of the design and work yourself, yet still have a few questions, maybe its time for a little coaching.
I've just released my newest training program – WordPress Training – specifically for people like you. Through a series of online video training guides, I provide you with all of the necessary guidance to go from concept to sale, idea to business. Check it out – it may be just the push you need to get started today.