Thinking of hiring a social media strategist? Sounds like a great way to jump on the social media bandwagon, and bring in a massive number of new clients, right? But before you take the first step towards hiring someone, consider these 3 things first.
1. Think about your expectations.
What do you hope to accomplish through social media? Do you want to expand your brand awareness? Do you want to attract new clients? If so, how many per week? Per month?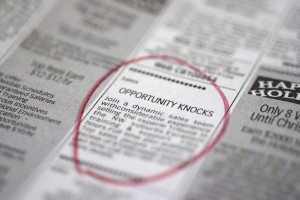 Social media is a brand new way to market your business; so new in fact that its hard to quantify the results yet. You can quickly find someone who says they have a new client thanks to Twitter, or sold $1000 worth of product on Facebook, but these are short term statistics. There is nothing that says these results are achievable over and over again.
A good social media strategist won't make guarantees about performance; instead you'll discover options on how to lead your industry with a new way of reaching out to clients and prospects. You have to be willing to try something new, and expand based on what you learn along the way.
[Read more…]
---
Don't forget to download your FREE Blogging Planner today.
Blogs can benefit any website but don't worry if you can't do all the writing yourself … you can hire a ghost blogger for that!