I recently met with a potential client that has seen his business shrink every month over the past year. He's marketing in the same way he always has. And every time he contacts a potential customer through one of his old methods, he is finding they've been contacted by many of his competitors, or simply aren't interested in what he has to offer anymore.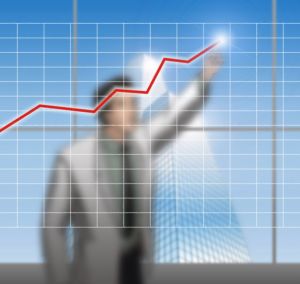 So I proceeded to spend an hour with him educating him on the benefits of using a strong online presence. We talked about social networking, blogging, and offering a free report for lead generation.
I told him this isn't a "get rich quick" formula. It does take time to set up and get it into place. But if you plan on being in business five years from now, why wouldn't you implement a new method that will help grow your business into the future?
He almost became a client on the spot – but he wanted to check in with his business partner first. His business partner had doubts, and they decided to put the whole thing on hold, and continue doing what they've always done.
I've seen this happen many times before. In fact I've gained many clients over the years who come back several months later because their business continues to decrease, and they finally reach the point where they have no choice – either shut it down or try something new.
When it comes to believing in building up your online presence, I've found there are 3 limiting beliefs that hold most people back from business success.
1. It's just the economy, it will come back around.
Have you ever read the book "Who Moved My Cheese?" I love that parody. It spins a tale about two different types of mice: one who will stand by the old way no matter what, believing things will eventually return to normal; and one who understands things change, and sometimes you need to move on and look for other ways of doing things.
Sure the economy has completely changed things over the past couple of years. But its not just the economy. Its also about doing business differently. People simply don't accept old ways of marketing. They have found ways of avoiding television and radio commercials with things like Satellite radio and Tivo. The more advertising surrounds us, the more we ignore it. [Read more…]
---
Don't forget to download your FREE Blogging Planner today.
Blogs can benefit any website but don't worry if you can't do all the writing yourself … you can hire a ghost blogger for that!