Did you know the majority of consumers – as high as 85 percent – will search for information about a product or service before they make a purchase? This means they read articles, look at reviews, and search to improve their knowledge base before making a decision on where to spend their hard-earned cash.
Why? Because people want to believe they are making the right purchase from the right company at the right time. They don't want buyers remorse later down the road. They don't want to find a better product the day after they purchase. They don't want to face regret as soon as they buy.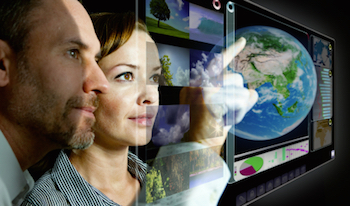 Though it may seem like the best way to do that is through traditional marketing methods – sales brochures, for instance – studies consistently show that the advantage is moving towards the companies that not only have great content on their own websites, but can provide quality information in a variety of ways. Not all consumers like their information in the same way – its up to you to be where they want you to be. And in today's world, that means:
expert content – content and guest posts from experts in the field
consumer based content – content provided by your customers and partner
user generated content – comments and other content created by your reader
written content – blog posts and article
video content
image content – graphics, photographs and illustration
infographic
white paper
email
newsletters – both online and traditional
magazines – both online and traditional
Content does a variety of things:
First, it build trust. Find an audience that likes what you have to say and listens to you on a regular basis. They see you when you release something new.
Share your story. The more they enjoy what you have to say, the more willing they are to listen. This is when you dive deeper and give them the details of what makes your business tick. This is where they learn to trust who you are.
Follow through with reinforcement. Once they recognize you, you have to be in front of them all the time. They recognize you as a brand. Whether they use your services or not, they think about you and will refer you as the go-to business in your niche. Your content gives them the message they need to think about you whenever your product or service is mentioned.
This is where your content marketing strategy comes into play. The more content you create, the more it begins to work together. For example, a customer may see a post on Facebook that leads them back to a blog post on your site. From there they click on an infographic you have on Pinterest, which leads them to a review on Yelp. After reading the review, they click back to your site and review a case study. They sign up for your newsletter and after several weeks, click back to your page to fill out a form to connect with you in person. Only then do they buy.
If you don't have quality content that can help you do all of that and more, there's no better time than now to get started.
Need a little help along the way? That's where our ghost blogging service comes in handy. We create the content, you get all the credit. And once your blog posts are developed, it's yours to keep. Use it again in a variety of ways: put your posts into a newsletter, or share them on Facebook. Use several to create an email class, or turn them into a postcard campaign. The possibilities are endless – let us show you how easy it can be.