Content, content, content.
Everywhere you turn (including right here on this blog), they tell you content is the key to growing your business now and into the foreseeable future.
Yes, content really is that important in marketing your business in the online world. But after the content has been created, there is another side of it that unfortunately is neglected almost as much as creating the content in the first place.
Promoting your content.
Yes, no matter how good your content truly is, if its sits on your site gathering dust, it won't do you any good at all. I guarantee you magic dust won't fall out of the sky, hit your website and mysteriously send millions, even thousands of visitors your way. You can't "build it and they will come". You have to build the road and show them the way.
That's the part people always get lost in. That's the part they always ignore; yet without the traffic side of things, no matter how good your content is, it simply won't get you anywhere. What should you do instead?
#1 Build your network
These are the people you connect with. These are the people that look at what you do and aren't afraid to send a little promotion time your way.
They are the bloggers that talk about you
The social media users who send your articles through their newsfeeds
The other sites that refer to you and your content
The journalists that report what you do
And others that simply follow you because they like what you have to say
In order to grow your network, you have to do two things.
1. Have your own voice and use it well
2. Stick with it all the time
People follow people because they like the voice the writer uses; they like what they have to say. That's why you follow the people you do – why you like certain columnists in the newspaper, why you buy a certain author's books, or even follow certain people on Twitter. And that's why people will follow you too.
Then once you gain an audience, don't forget they exist. Speak with them. Engage them. Give them what they want. Shock them. Do whatever you choose to do. But NEVER forget they exist and ignore them, or you'll lose them altogether.
#2 Make it shareable
As you are building your network, you have to provide content that's worth sharing. Something that excites people and makes them think.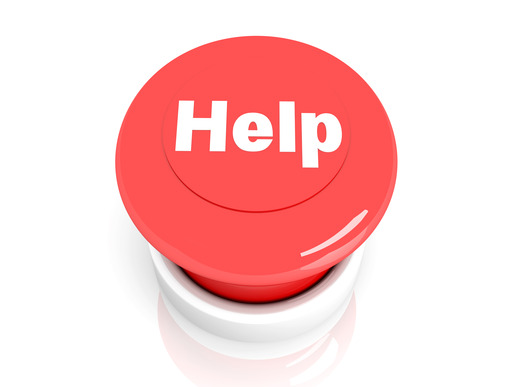 Make it reader friendly. Give it an amazing title. Make it easy to share – with a simple plugin you can have buttons to every major social media site on every post you create. Make it entertaining. Make it useful. Make it fun.
Then ask people to share. It may seem like an easy, almost assumable piece to the puzzle, but a simple action statement can make all the difference.
#3 Forget cloning
You've been approached by one of those giant firms who tries to sell you a template site pre-filled with content. You don't have to write; one of their pre-generated articles will feed into your blog all the time. Good idea? Think again.
We see this all the time in the most challenging and high-performance industries – think insurance, real estate, and more. The problem lies with pre-approved content that's being fed into hundreds, even thousands of identical sites around the country is its boring and not all that noticeable. What are you saying that's different from the rest? What personality are you showcasing?
It's the experience you're trying to create, not just checking off the boxes in a pre-approved plan.
#4 Share in a variety of ways
Being online isn't all about you; its all about your readers, followers, potential customers and existing clients. Your goal isn't about bringing potential customers over to you and being able to deliver your message in a way you prefer; its all about having them recognize you in a way they prefer.
People are busy. They have their own agendas and their own daily routines. They don't have time to change their behavior just because you have something to offer.
Today's online world is about getting your message out there in as many ways as possible and letting your followers choose how to recognize you, and what to do once they see you. You provide the options; they take action when they're ready. If you expect anything else, you'll never achieve the results you're looking for in the online world.