There once was this beautiful cat. He had eyes like diamonds, fur like a cloud. And when you looked at him your heart couldn't help but melt. All day long wherever he went, people stopped to take pictures of him. "It's for my blog," they would say.
What?
There's just something about cats and the online world. Check YouTube – you'll find more cat videos than almost anything else. And pictures – they're everywhere.
Yet just because people have this weird online obsession with cats doesn't mean they are the perfect things to include on your blog. Cats are great for sharing on social media sites; not so good for SEO ranking for your website.
What makes cats so enticing? It's their entertainment factor. People love to be entertained. But entertainment doesn't equate to credibility.
While some businesses may do well with cat information – a pet store or a pet sitter for instance – it's hard to build a tax accounting business around cat information. Beyond one or two posts, you'll quickly leave your potential customers scratching their heads and asking, "what?"
So that leaves us with the question of what does it truly take to place truly great content on our sites?
Ultimately it comes down to meeting two criteria.
Great content must be useful.
Great content must be interesting.
That's it. Simple enough, but it's the one thing that leaves most people completely overwhelmed and not sure what to do.
Back to our cat content. Cat content is definitely interesting – a recent dinner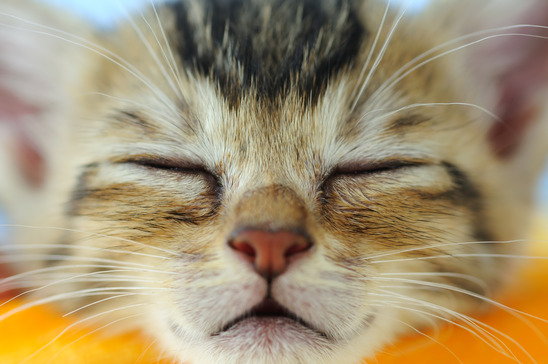 with friends proved that as their 18 year old daughter showed me several of her favorites she had marked on her YouTube account. But useful? Definitely on the low end of the spectrum for most business sites.
Now head to a site like the IRS. I know, why would anyone go there purposely after April 15th – and that's the point. It's filled with useful information if you have to fill out your taxes. But interesting? Nope, not unless you're one of those people that received a masters in tax accounting. Would you ever pin a 1040 form to your Pinterest account?
There are lots of ways to make every post you create a product of both criteria: useful and interesting. Take this post right here as an example. It's a great way of combining something fun that we like to think about, and combine it with something that we're trying to learn about. And it makes a fun way of putting the pieces together in our minds so we can ultimately use the material for future projects.
To make your readers interested, write in such a way that they say "wow". Try using:
Your opinion, even if it contradicts the status quo
Humor – if you're good at writing humor
Storytelling – the easiest way to write – just explain something as it happened, such as how you helped a client, or how you started the company
Compelling visuals – take your own photographs and videos everywhere
Personal connections – who do you know and how can you share that?
Look for the element of surprise, and link that back to the point you are making on your site.
To make it useful, ask people what they want. You can ask your customers and prospects directly, or use tools like Google's Keyword Tool to find out what they are thinking. If they are looking for it, and you make it more fun then your competition, it will be shared and read by more people that could ultimately turn into a quality client.
Interesting + Usefulness. The only two words you need to make your content pop from your site, and shared amongst friends.