I finally had a chance to read December's edition of Entrepreneur magazine. As always, I use it to find a bunch of cool new sites online.
In this issue they has an article on Twitter (no surprise there), and in it I discovered a new resource. OneForty.com is a database that provides links to over 2100 applications based around Twitter.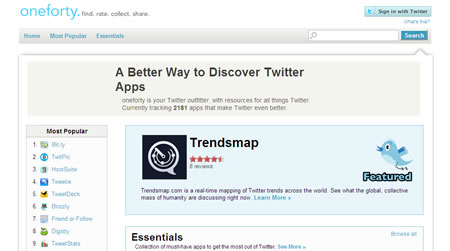 While its easy to find lists of Twitter applications everywhere these days, what I liked about oneforty.com is the functionality of it.  Click on any of the categories, and you'll find lists of applications that can do, well, just about anything. They also use a five star rating scale, so you can choose the applications that have success.
---
Don't forget to download your FREE Blogging Planner today.
Blogs can benefit any website but don't worry if you can't do all the writing yourself … you can hire a ghost blogger for that!