"You can make anything by writing."
~ C.S. Lewis
When you started your business, what were the things you most looked forward to? I'm sure you can quickly come up with a long list of things you couldn't wait to do.
Now let me ask you another question. Was writing for your blog anywhere on your list?
Unless you are a writer by profession, I'm willing to bet your answer was no.
Yet in today's world, writing is becoming more of a necessity than ever before.
When you go into business today, you have to set up a website. And from there, they tell you to develop social accounts on places like Facebook, Twitter and Pinterest as well. And with all of that comes writing … a LOT of writing every single day of the week.
In today's world, 1 in 4 websites are being built on a WordPress platform. Chances are your own site uses WordPress. And because WordPress gives you the capability of blogging or adding content in an easy way, writing is the one thing you should be doing.
Yet how do you fit that much writing into your already busy schedule? And more importantly, what do you write about?
Is it possible to find things to write about every single day?
Why The Right Words Have Power
What can you do with great writing?
You can change the world!
You can turn a foe into a friend by letting your words fall into place.
You can convince someone to buy everything from a penny gumball to a million dollar yacht.
You can change the course of history by establishing a new law.
You can create the greatest story every told, sharing it with millions of readers all over the world.
The world revolves around putting great words together to provide an inspiring message that reaches out and touches the heart of it proper recipient.
Yet outside of a professional writer, most never think much about it.
Consider these two writings:

It's pretty obvious that one has the power to pull you in at a much higher level than the other. Yet ask most people in business to write something about who they are – an About Us page for instance – and you're far more likely to receive the response on the left.
Why?
Because most business owners simply aren't trained on how to write effectively for the online world.
The Difference Between Writing and Blog Writing
When you sit down to write a letter or create a brochure to hand out in a traditional manner, your writing style is more formal. You'll have one contact with the person you are mailing to, and with that one contact comes the necessity to capture attention and provide enough information to evoke action.
A lot to accomplish with one small form of marketing, right?
Yet when you write in the online world, content is less formal and in much more abundance.  A typical 5 year old blog can look like this.
Written on once per day would give you
365 posts per year or
1,825 posts in five years
500 words on average per post would give you
182,500 words per year or
333,062,500 words in five years
That's a lot of posts! That's a lot of words!
With that many posts and that many words, what do you write about? Can you really find that much to say every single day, year after year?
What To Expect From Blog Writing Class
Do you like writing yet have no idea how to write every day for your blog topic? Do you want to write more effectively, learning the secrets of a blogger who writes for 10+ blogs every single week … and still has plenty of time left over for creating new sites, new books, and new programs too?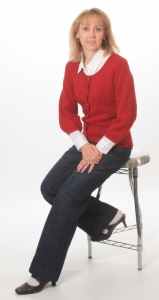 Hello. Lori Osterberg here. If you're serious about learning how to turn your blog into a truly remarkable online networking tool, this class is for you. Regardless of your current skill level, this class is designed to teach you the nuances of effective blog writing. I won't cover the skills you can learn just about anywhere online – setting up a WordPress blog, what hosting to use, or which plugins are the best. Instead, I want to show you how to write beautiful content that grabs people's attention and adds value to their lives. I want to help you understand exactly how to create content that motivates your readers and works in the most efficient way possible in the online world.
This class will help you:
Learn how to write fun, interesting and inspiring posts on a regular basis
Establish a schedule to help you write on a regular basis
Improve your writing style by focusing on your message
The power of storytelling and how to write compelling stories
Shortcuts, tips and tricks to help you accomplish more in a fraction of the time
Learn to write exactly what your readers want … and how to find out what they want without asking them
Program your blog to add to your efficiency
Build a larger more engaged audience to further leverage your business online
People who know me best know that writing has always been a huge part of my life.
"After reading your stories, I realize most people don't know how to write.
You bring anything to life and make me want more, and more!
I want to do what you do!" ~Theresa C
I love writing. I've written books and published for the first time back in 2002. I have multiple books on the Amazon Kindle platform. I've written articles for all types of publications online and off. I've been a columnist for the Denver Business Journal writing on small business marketing skills. And of course I write for my own audience on my own network of blogs – currently in excess of 100,000 people each month. Yep, I love writing. And more importantly, I understand what it takes to write thousands of words each day.
Enough about me. Let's get back to you.
The Blog Writing Class Outline
In my Blog Writing Class, we'll spend time discovering your inner writer. I'll give you everything I have on how to perfect your writing and use it to reach out to your audience in a way that has them shouting for more. You'll receive:
Eight hours of online class time – four two –hour sessions to be viewed on four consecutive Thursday's
A video recording of each class for students that can't make the class or want to review the materials after the class
Access to The Social Ghost's Blogging Calendar with video training on how to use it effectively
Personalized feedback from Lori
Daily exercises, practices, and strategies for setting up your routine
Tons of strategies, tricks and tips that will make your blogging more affective and develop a more engaged community and following
Ideas for using your created content in a variety of ways to increase your business both online and off
By attending this class, you'll be increasing your writing prose tenfold. Not only will you be a better writer, you'll be a more efficient and more effective blog writer, creating content that can be used to leverage your business over and over again.
Become A Student … Sign Up Now
$397 for 8 hours of training
Is This For You?
Do you currently write content for your blog, yet struggle with what to write about?
Are you looking for new ways to make connections with people online?
Are you looking to develop stronger relationships with your site's visitors, your readers, your prospects and your clients?
Are you new to business and developing a blogging plan for your business?
Does the thought of writing and creating a blog based on your idea thrill you, yet you have no idea how to begin?
Then my blog writing course is for you!
Still have questions? Email me at Lori at TheSocialGhost.com and I'll be happy to answer any of your questions.
Class Schedule Update
Spring 2013 – Class begins  April 11 – 50 seats available – sold out
Fall 2013 – Class begins  September 12 – 50 seats available
The Fall 2013 class will begin Thursday, September 12 at 12pm EST. All classes will be two hours in length, and will last four weeks. Recordings will be made available for those that cannot attend live.
Get started today!