Don't you just love being confined to a small seat for two and a half hours?
I always bring my iPad and a few things to do, knowing there's not much else you can do on a 2 ½ hour domestic flight. You're crammed into a tight space, two other people in your row all feeling the same way as you.
Occasionally you find someone that wants to talk, and the "what do you do?" winds up being interesting tales that make the flight go by in an instant. Those are my favorite kinds of flights.
I sat next to a retired businessman a while back that was on his way to a wedding. He still dabbled in consulting, and was considering building a business around his consulting. And so it began.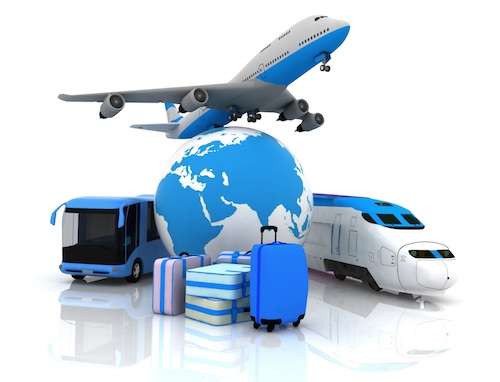 What do you do?
I'm a ghost blogger.
Excuse me, what?
I always laugh a little at that. People expect you to say insurance agents, doctors or lawyers. So when you throw the concept of ghost blogging at them, they stumble a bit. What?
So I told him about all of the right opportunities ghost blogging can work for a business owner.
1. I love writing but I don't always have the time
Ghost blogging ensures you have quality content going onto your blog on a regular basis. Then you fill in with the details when you do have the time.
2. I hate writing
If you don't know what to write, but understand the importance of having quality content added to your site on a regular basis, ghost blogging is the perfect solution.
3. I'm new and don't understand it
When you first start out on any new road, its important to have a guide to show you the way. A ghost blogger can write ideal content for a month or two while you "look over her shoulder" and learn the ropes to take over and do it yourself.
4. I need a boost
When you start out a site and are striving to get enough content out there to make people want to stick around, a month or two of ghost blogging can help you achieve your goal while giving you much needed time to get the ball rolling in other areas.
5. I want specific information
Have a specific product or service that's about to be released? You're busy creating the product or service and all the marketing that goes along with it. Do you really have the time to write up a bunch of posts related to your new project too? A ghost blogger can get that information out in the quickest time possible.
6. I need content for a variety of things
Do you use content every week? Send out a newsletter? Creating marketing brochures? Attend weekly leads groups and talk about your business? Sometimes it can be overwhelming, and you're not sure what direction to go. A ghost blogger can also help to keep you on track and provide you with quality content to use in a variety of space.
7. I want help marketing
Small business owners wear a variety of hats every day. Sometimes it's nice to have a partner that can help you think of different ways to reach out to your prospects and customers. A ghost blogger can look for ways people are searching for you online, and open up your business to new potentials you may have not considered before.
And as the plane landed and we both headed our own separate ways, I could see the wheels churning in his mind. Ghost blogging; who knew.
Who knew indeed.
See yourself in any of these scenarios? Lets talk. Ghost blogging may be the perfect solution to your current needs.