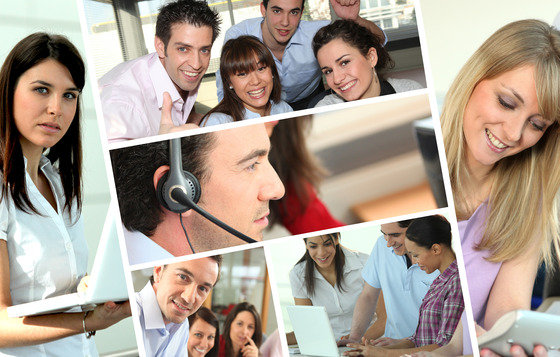 I've been blogging for one client for several years now. We met a while back to discuss new directions and new projects.
As we were chatting, I realized John was completely in the dark about the true value of the content he already had. The more we discussed, the more he talked about having to create new content to reach out to his clients in new ways. So I asked a simple question.
Does the content he already has in place still apply to his business?
And of course the answer was yes.
Creating blog posts may be difficult – that's where a ghost blogger can help you out. But once you have content in place, its easy to repurpose it and use it for other things.
Each original blog post is created on your site for a reason. Its there to be functional as of the day its created, as well as be available to search engines for specific key words as people search for what you have to offer in the future. But it also can be used for a lot more than that.
Newsletters
Let's say you work with your ghost blogger to write content every week using a preplanned theme. (Which you should be doing, aren't you?) A tax accountant may declare March to be "tax tip" month with tips on how to see bigger savings on your taxes in April. A mechanic may announce September as "winterizing" month, offering tips on getting your car ready for the long winter ahead. Once you have posts that are created specifically for your theme, use them as you create a newsletter and email them to your current client base. Even if they don't visit your blog regularly, you can still give them the same message – with little work on your end.
Marketing Materials
Hate writing yet really want to develop postcards and brochures for your current clients? Use content from your blog. It's created with your ideas in mind – it's your content. You can easily incorporate it into a wide variety of formats, all without having to think about what to write. Just copy/paste and put it into anything you're planning.
Free Reports and Lead Generation Tools
Once you've had several months of content created for your blog, you have a variety of things on a variety of subjects. And invariably some of it can be used together to create an even more valuable product – a free report. When people come to your site, 99 percent of the time they will leave without taking action. By offering a free report for them to sign up for – something that captures attention – they will freely hand over their email address, meaning you can market to them again and again for months into the future. Your value is in your list. Build it the right way, all with information you already have in place.
Books and eBooks
Want to really be an expert in your field? Why not create a book? With so many resources available to you today, you can easily create a book or ebook that you can sell and make money with too. Kindle makes it easy to get your book on Amazon. Want a hard copy book? Try CreateSpace, also an Amazon company. Personal trainers can create cookbooks and workout training products. Plumbers can do self-help guides to home maintenance. And of course a whole lot more.
Whatever you do, be a little more creative with it. And with a ghost blogger in place, content isn't something you have to worry about. Which means your project ideas can run free.
What will your next project be?