How long have you used yellow page advertising to market your small business? Why do you keep using it?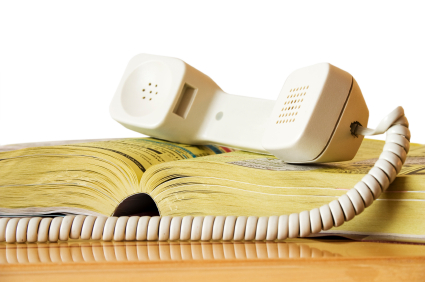 If you've been considering or using yellow page advertising, it might be time to ask yourself several questions:
Is your client using the yellow pages to find services?
Can you find similar or better quality clients in other ways?
Is this the best use of your marketing dollar for future growth?
Many service businesses advertise in the yellow pages because they always have, and they still get calls from their ad. But how much are you making from these clients? Is it enough to cover your monthly phone bill? And is your client list growing or shrinking by using this form of marketing?
In many households across the country, the phonebooks move from the front doorstep to the recycle bin, without even opening the bag they come in. (I've been doing that for more than 10 years now.) If I can't perform a search and find you in Google, then you aren't the business for me.
Overall, an online customer is more affluent, better educated, and more savvy in finding the perfect business to suit their needs. They are willing to build a relationship with a company that can provide the service they are looking for.
Online marketing is:
Less expensive – many tools are available at no or low cost
Permanent – it's not pay or delete like the yellow pages – once you implement a technique, it exists online forever
The way of the future – if someone has a problem or needs a service, they search online and Google it. And with mobile technology growing in leaps and bounds, being findable and mobile ready is just as important.
It's not about doing what you've always done. It's about going where your clients are. And where you can build a strong, lucrative future.
[Are you a small business looking to trade in your yellow page advertising for online marketing? Our new local business search program may be just what you're looking for. Contact us today.]
---
Don't forget to download your FREE Blogging Planner today.
Blogs can benefit any website but don't worry if you can't do all the writing yourself … you can hire a ghost blogger for that!