"I've finally had the chance to get into my WordPress platform, and I'm confused about something. What is the difference between a post and a page? I want to start adding content, but I'm not sure how to do it or what's the best way to proceed."
We get questions like this all the time. And if you are just starting out, this can be a little confusing.
Overall, every page of content that exists online today is a "page". Each page has a very specific URL assigned to it to make it easy to reference and refer to again and again.
This post (https://thesocialghost.com/whats-the-difference-between-posts-and-pages-on-your-blog) would count as a page.
The home page of our site (https://thesocialghost.com/) also counts as a page.
As well as every other page of content that is accessible and "clickable" from the main structure of our TheSocialGhost site.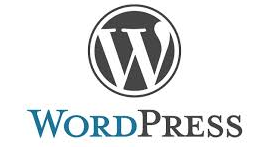 However, when we are talking about "pages" on the WordPress platform, things get even more specific. They divide content into two categories – pages and posts.
Posts
"Posts" are pages of content that appear in specific categories on your website, and are assigned a date of creation and will appear in reverse chronological order. You may not always see the date on the page – you have the ability to remove that feature in WordPress – but it is still visible through search engines and in an RSS reader. Posts also have the ability to allow people to comment on the content, though this feature doesn't have to be activated.
Posts must be assigned to a category in order to appear and be visible on your website. By default, all posts will be fed to the home page of your domain – in my case it would be to the home page of https://thesocialghost.com/. You can change this with more customized features if you choose to have a static page.
When you create and publish a new post, its immediately released through RSS to your signups and to any directly or search engine that is pinged during the process.
Pages
In WordPress, "pages" are considered to be static content, meaning that they have a more timeless aspect to them and won't move and change depending on time and date. This is the content you truly want associated with your overall web presence; the content you choose to showcase to your clients again and again. Typical static pages are your About Us page, your Contact page, or your Services page. You wouldn't want these pages disappearing from your content as they age and new content is added to your site.
Pages also function a bit differently from posts. They don't show on your site by choosing categories, and comments are almost always turned off to avoid clutter and commentary on the pieces of your web presence that will remain throughout time.
Pages also are not attached to your RSS feed. So if you choose to alert email readers to a new page, or announce a new page out to your social sites, you will need to mention it yourself.
You can also choose to control the way pages present, and nest pages on a hierarchy system of your choosing, meaning you control how your pages appear in your navigation as opposed to letting them flow in time and date order.
Still don't have a site you can control and add content to when you desire? Maybe its time to upgrade your site and choose one that gives you full control all the time.
---
Don't forget to download your FREE Blogging Planner today.
Blogs can benefit any website but don't worry if you can't do all the writing yourself … you can hire a ghost blogger for that!