Twitter isn't a passing hobby, a fun way to share your daily outings, or a tool simply to ignore. Instead, Twitter is a great way to connect up with prospects, and find a whole new venue for growing your business. But like any business, you have to treat it like a business.
Do you have a Twitter marketing plan in place? Do you know why you are Tweeting? Do you know how you're starting 2010, and how you'll finish out the year? Take a look at these 7 things to incorporate into your twitter marketing plan.

It's All About Me
Some people just don't get that Twitter isn't about self-promotion. It's about building a relationship. Sure it's okay to occasionally send out a Tweet about your new product or service. As long as you're filling in with quality information and resources that make you a value to the community.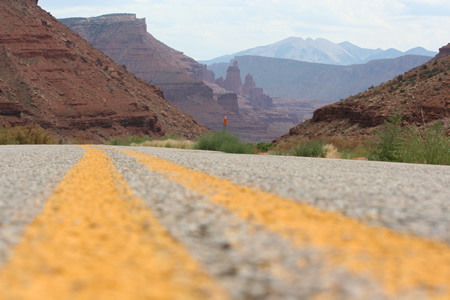 Bull Horn Approach
Imagine standing on a street corner screaming out your message at 4am on a Sunday morning. Will a few people hear it? Maybe. But you're missing a huge opportunity. Don't head out to Twitter once a month and Tweet out six messages in a row. Spend 5 minutes per day adding one or two quality Tweets, and spend some time re-tweeting and making conversation.
A Glamorous RSS Feed
Twitter is more than a resource for you blog posts and RSS feeds. Simply feeding in your RSS is a surefire way of getting your followers to quickly unfollow. Twitter is all about relationships first, content second.
I'm Off To The Store
I'm off to the store. Taking the kids to the park. About to eat a snack. The occasional personal Tweet helps show your human side. But everything needs to be done in moderation. Unless you're tweeting solely with personal friends and family, keep the personal stuff at a minimum.
Lurking, Not Speaking
I played this game on Twitter my first few weeks. I didn't know what to Tweet, so I lurked and read what other people were writing. It took awhile, but eventually I developed my own knack. You can't grow your Twitter account if you remain a lurker. You have to jump in, give it a try, and use it on a regular basis.
Try Something New
If you're on Twitter and haven't tried out some of the amazing sites and tools connected with Twitter, you're really missing out. Head over to Twitter Links to find a list of sites that will help you use Twitter together. Some of my new favorites are MuckRack, StrawPoll and TweetValue.

What's My Purpose?
What are you trying to accomplish on Twitter? What's the end goal? If you don't plan from the beginning, you'll quickly see yourself wasting hours of time. Stop and write down your expectations, and the Tweet accordingly.
Looking for some help in creating your Twitter marketing plan?
---
Don't forget to download your FREE Blogging Planner today.
Blogs can benefit any website but don't worry if you can't do all the writing yourself … you can hire a ghost blogger for that!