If the bad economy did anything for businesses, it made them become more efficient in the way they market. No longer do they simply spend because they've always done so. They're looking at what they spend on, and how well it works at attracting new clients.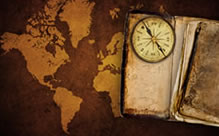 According to B to B's 2010 Outlook survey, 87 percent of all businesses will be keeping their current marketing budgets steady or increasing them in the coming year. But where they will be spending that money will vary greatly.
The highest area of decreased spending is in the print category and in attending events, both at 63 percent.
The highest area of increased spending is in the online category, with over 80 percent anticipating increasing within this category.
So where are the best places to increase spending online? Email campaigns, search campaigns, social media and website development were the top categories – pretty much as expected.
We all know the struggle traditional media sources are having right now. Just today we went hunting for a story on a local media site, and found it as a current release. However when we did a Google search for the same story, we found it in online sources from several days ago.
You can't stay in traditional sources because you've always been there. If your clients are moving on, you need to as well.
Shifts happen quickly now. Where it took years for new technology to penetrate the main population even a few short years ago, now technology can affect the majority in a matter of months.
If you're not learning something new, it will have an impact on your business.
---
Don't forget to download your FREE Blogging Planner today.
Blogs can benefit any website but don't worry if you can't do all the writing yourself … you can hire a ghost blogger for that!