It really isn't a secret when you're business is doing well. Everywhere you go, people can feel your success. Maybe it's your energy. Maybe it's the way you present yourself. In any case, when people sense success, they tend to ask how you got there.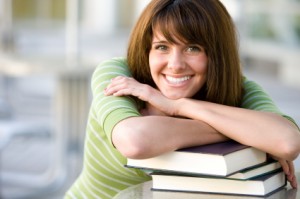 So is there a magic formula to success? Is there some secret that a successful business has that they could simply pass along to everyone else?
Actually, the answer is yes.
1. Do a little research. In today's world, you can't hide your road to success. So spend a little time looking around, and discover how a successful company is marketing their business. Are they online? How do they advertise (i.e. magazines, newspapers, radio, direct mail)? What message are they sharing?
2. Talk with the company owner. Every industry has its own internal structure. Look for organizations, tradeshows and associations within your industry. Attend the major events and make sure you get the latest publications. Study up on the industry leaders and find out what they are doing.
3. Find mentors and vendors that can help you emulate the success. If you know an industry leader is getting 50 percent of his business through the Internet, find someone to help you create a dynamic web presence. Discover how to use social networking more effectively. And begin studying up on online marketing techniques.
Then don't stop. The reason why the majority of small business marketing methods fail is because the business owner doesn't give them enough time to work. Commit to a handful of ideas, and see them through to success.
---
Don't forget to download your FREE Blogging Planner today.
Blogs can benefit any website but don't worry if you can't do all the writing yourself … you can hire a ghost blogger for that!