A blog without an ebook is like a retail store without a front door.
It's pretty easy to understand that if you open up a retail store, you have to place it in a location that will attract customers. You have to make it warm and inviting, giving people a reason to step through your front door. You also have to have many forms of advertising to move people from their cars into the parking lot, and into your store.
What's not so easy is understanding the same philosophy works online as well. Your blog is your "store". People may window shop – look at various posts and read what you have to say. But in order for them to eventually become "customers", you have to push them off the fence and help them decide to take the next step.
And that's where ebooks come into play.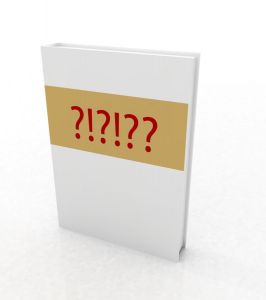 An ebook is simply an electronic book. It doesn't cost you anything out of pocket to produce (unless you have someone create it for you); just your time to write up the ebook. But the power of your ebook can help increase your business tenfold if you create the right ebook.
Let's look at five things you need to create a dynamic ebook.
1. An eye-catching headline.
People like things that are intriguing; something that makes them take a step back and start wondering if they truly know the answer. A title of, "How To Make Cupcakes" isn't very appealing. Anyone can make cupcakes if given half the chance. But what about, "Ten Tips That Can Make Your Cupcakes Lighter, Fluffier, And More Beautiful Than A Professional Cake Decorator". Hmmm…  All of a sudden you took a common topic, and made it a whole lot more interesting. You also raised awareness and intrigue, and gave people a reason to want the information.
2. Relevant content.
If people sign up for your ebook, they want the information you promised. If they signed up for, "Ten Tips That Can Make Your Cupcakes Lighter, Fluffier, And More Beautiful Than A Professional Cake Decorator", they want ten tips that will help them improve the taste and look of their cupcakes. Don't fill it with information that's off topic, or worse, a sales pitch for products and services. You want this initial contact to be pleasant for the reader. You want to build trust. If you deliver what you promise, they will be back.

3. True tips and advice.
The worst kind of ebook is one that provides hints and teasers on what it promises, but makes you purchase something to get the true answer. If you promise "Ten Tips That Can Make Your Cupcakes Lighter, Fluffier, And More Beautiful Than A Professional Cake Decorator", deliver on that promise and give ten actual tips they can use immediately. Make them easy to understand, easy to implement.
4. Questions for the future.
Once you have delivered what you promise, then its okay to open up new topics. At the end of your ebook on cupcakes, for example, it's okay to mention your book, "101 Recipes and Tips For The Best Cupcakes Ever". The ebook holder already has an interest, has possibly tried some of your tips, and may be interested in taking the next step. Your ebook sets up a potential sale by giving quality information up front, and providing more information for a fee second.
5. Provide direction.
Every ebook should be written with a goal. If you are giving away an ebook from your blog, what is the ultimate purpose? If 100 people download that ebook today, what would be your ultimate goal for each of those 100 people? It may be simply to get them on to your list for future promotion. It may be to get them to buy a small product or service from you. Or maybe it's to introduce a larger product, service or training program that occurs sometime in the future. Whatever that goal is, make sure you incorporate it into your ebook. Provide a short bio in the back describing who you are, and inviting them to take the next step. Don't deceive people on what you are truly selling. Be upfront and honest the whole way through, and you'll start building a list of incredible potential.
---
Don't forget to download your FREE Blogging Planner today.
Blogs can benefit any website but don't worry if you can't do all the writing yourself … you can hire a ghost blogger for that!