So you are ready to spend some time working on social media this year. But what should you do?
Should you jump into Facebook, and learn all you can? With over 500 million users, that's surely one of the best places to spend your time.
Or maybe it's Twitter. It can be an incredible way to drive traffic to your sites.
Or is it YouTube? With millions of hours of video, you could quickly have a huge audience to your videos.
Yes, those are all great resources. And any one of them can leap you towards success.
Yet if I had to recommend one social marketing tool, if I had to start over today with just one tool, it wouldn't be Facebook or Twitter or YouTube.
It would be a blog. Why?
Blogging is the perfect platform for all of your social marketing strategies.
It's a way for you to control your content, prove your expertise, and make major headway into the search engines. You can speak directly to your audience, and provide detailed information to your specific niche or marketplace. Instead of listing all of your services, you can talk about each aspect of your services in separate posts, and tell specific groups of clients things that apply to them. In short, it's a great way for conversational selling.
Then once you have a blog in place, the other social tools fall in to place. For example, you can incorporate Facebook into your blog posts, and give your readers an instant way to share your posts within their Facebook account.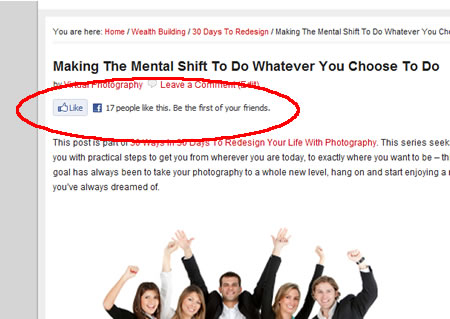 So if you are going to invest in one tool, one direction for the New Year, what should it be? My advice would be to start blogging.
---
Don't forget to download your FREE Blogging Planner today.
Blogs can benefit any website but don't worry if you can't do all the writing yourself … you can hire a ghost blogger for that!