Ever want to get inside your clients heads and find out what they really want? Ever wonder what questions your prospects may have regarding your industry? There's no better time than now to ask them.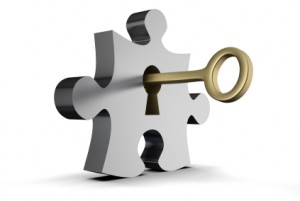 Thanks to the Internet, there's no more drafting a letter, creating a focus group, and waiting weeks or even months for a response. You simply build up your online lists and ask any time you choose.
Today I was reading an article in the NY Times, Apps That Don't Exist But Should. With one simple question to people that follow him on Twitter, he began receiving a ton of ideas on iPhone app possibilities. Pretty cool if you were trying to think of new apps to create.
What else can you ask your Twitter, Facebook or even your own list built from your website/blog?
What do you like about (your industry)?
What is missing from (your industry)?
What could make your product/service better?
What name do you prefer for your new product/service?
What key benefits make you buy a certain product/service?
While you don't want to make every post you create a question, you can throw them in here and there, and get a ton of responses to help you focus what your are doing. Then take your idea to the next step, and ask another question. You'll soon have the perfect product/service built and promoted in a way people love.
---
Don't forget to download your FREE Blogging Planner today.
Blogs can benefit any website but don't worry if you can't do all the writing yourself … you can hire a ghost blogger for that!