Location based platforms are everywhere. With the rise in use in Foursquare, Facebook and Twitter, location based marketing offers promising alternatives for brick and mortar businesses.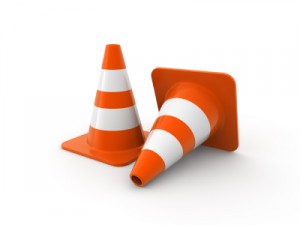 For those of you that use it, you love it. But if you are still new to the concept, you may be asking yourself "why would anyone want to use this technology?" It opens up a variety of new problems to your already complicated life. GeoLocation sites have their purpose. And as many case studies have show, businesses can do quite well with this technology. But if you decide to use it, you should focus on security first.
1. Never use geolocation features at home. Logging in from home not only tells people when you are at home, it also tells people where your home is. With the huge impact of social over the past few years, if a person wants your home address, nothing can stand in the way of them finding it. But do you really want to broadcast it out to everyone?
---
Don't forget to download your FREE Blogging Planner today.
Blogs can benefit any website but don't worry if you can't do all the writing yourself … you can hire a ghost blogger for that!