How do you design a blog? What's the best way to get started as a blogger?
First, decide what platform you'll be blogging on. There are blog sites you can set up for free, like Blogger. Blogger is well known and has thousands of active bloggers blogging every day. It may be a great choice if you're blogging for fun, or just want to give it a try. There's no cost involved, just choose a template and start blogging. But its main advantage is also its main disadvantage – it's free.
I know many horror stories of people starting up a business blog using Blogger. A few months later as they start building traffic and a following, someone begins spamming the comments section. Blogger shuts them down, and they lose everything they've spent months working for.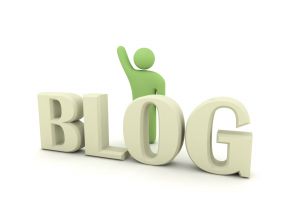 Instead I would highly recommend using WordPress – my personal favorite. If you understand programming, hosting, and can connect all the pieces, you can probably set up a WordPress blog yourself and customize it. If not, hire a professional blog designer who can customize your blog and give you the look and brand you're trying to create.
Then get started with a blog strategy. Here's some ideas to help get you started.
1. Design a blog that covers your interests, your niche, and can help you develop your business (or interests) to a higher level. Narrow your focus as much as possible. It's hard to be good at everything. When you concentrate on one thing specifically, you're more apt to get more business, and more exposure.
2. Do a little research. Find other sites and blogs that already exist on your niche, and that you think are comparable to your thoughts and ideas. What do you like about them? How can you improve? Subscribe to their RSS feeds, email notices, free ebooks, etc.
3. Write the first few posts, and get some content into your blog. The first few posts are the easiest. The idea is still fresh. The passion is still there. The excitement is high. The more you can create and post now, the easier it will be down the road when you have other commitments.
4. Discuss ways of making money through the blog. Two of the easiest ways to get products into your blog is by going to eBay or Amazon. You can always find a book or product related to your interest that can add to the overall structure of your blog.
5. Blog and network. This is where the social networking can really work. Work at adding content regularly to your blog, and share your information on other social sites and blogs. Tell your Facebook friends about your blog, and share the information with them. People are more interested in what you do when you've built up a relationship.
Then have fun with it. Remember to schedule time to blog each week. The biggest reason people fail is because they give up writing before they've gained attention. If you make it a part of your marketing routine, its only a matter of time before it pays off – big.
---
Don't forget to download your FREE Blogging Planner today.
Blogs can benefit any website but don't worry if you can't do all the writing yourself … you can hire a ghost blogger for that!