Own a small business? Chances are you are out all the time running errands and meeting clients. And when you stop by your local coffee shop, you probably spend a few minutes checking in online. Have you ever thought about security from that free wifi you get? If not, its time you did.
Firesheep is a new free Firefox extension that demonstrates exactly how easy it is to hijack any computer, and shows you how much at risk you can be.
After installing Firesheep, you can begin capturing information of everyone using the network with an insecure website connection. So if someone is logging in to their Facebook account, you can simply click on their icon, and you'll soon be accessing their Facebook account, and have rights to do anything you please within that account.
Sound dangerous? You bet. Especially if you have a ton of contacts. The last thing your "friends" want or need is to be spammed by you within your own account. And you also run the risk of having your account terminated if too much damage is done.
So how do you protect yourself? Start by securing your web sessions, and secure your computer laptop from anyone at wifi hotspots.
One potential protection software is Hotspot Shield, a free software program that is downloadable, and will protect your IP address and protect you from online identity theft. Know of any other software you recommend? Leave a comment here.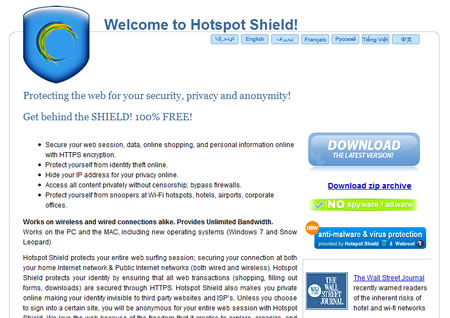 ---
Don't forget to download your FREE Blogging Planner today.
Blogs can benefit any website but don't worry if you can't do all the writing yourself … you can hire a ghost blogger for that!