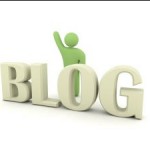 Have you ever thought about what happens to your posts if you continue to write month after month?
I've been writing for many years now. I have hundreds or articles and posts between three different sites. With hundreds of posts, I have a ton of information that is deep down into my blog, difficult to find by people searching for information.
If you are a blogger, you know what I'm talking about. Each day you sit down to write on a new subject that's pertinent to today and to your market. But if you've ever searched back through your categories, chances are you'll find something similar from several months before.
How can you use old information to help you gain clients today? 
Let's look at three strategies.
1. Instead of sitting down with an entirely new idea, choose a category instead. Then click over to that category on your blog and start reading some of your posts from the past few months.
Are there any posts that would make an interesting topic today?
Are there several posts that you can combine together to make a new point?
Start writing your new post, linking back to the old posts as reference. It will give your old posts traction (people click through to read your point) and will help you dive deeper into a topic you have a lot of knowledge in.
2. Tweet your posts on Twitter. Sure you can set up your posts to automatically head to Twitter via RSS feed as you create them. But your old content is still valuable. Use a service like TweetLater.com to release your posts periodically. Choose posts that had great content, high comment ratio, or to provide support to other things you are Tweeting about.
3. Combine your blog posts into a whitepaper, ebook, or free report. When you start out blogging, you usually cover a broad range of topics. But over time, each category begins to become more complex. And in some cases, they can be merged together to tell a bigger story. This is a great way to gain a product quickly without a huge workload to get it into place.
You can even plan this over time. Create a category with an ebook in mind for a 6 month delivery time. Add one new post a week that fits into the outline. Your ebook will be written in your 6 month time frame.
---
Don't forget to download your FREE Blogging Planner today.
Blogs can benefit any website but don't worry if you can't do all the writing yourself … you can hire a ghost blogger for that!