I've spent the last 18 months or so on Twitter, at first trying to find out what it was all about, and over 2009, trying to keep up. Yes the world has gone Twitter crazy, for better or worse. Being one of the old timers on it, I've seen things that work, and things that don't. People stay, and mostly people go.
So what is it that makes a good strategy? Can you really do business on Twitter? Can it really make you money?
As I use Twitter day after day, I've found myself thinking of ways to describe it to people as I'm out speaking. And I finally came up with the Rose Garden analogy.
It's always about planning for the future
One of my favorite things about summertime is being out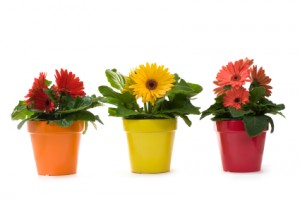 in my gardens. I've got a quarter acre, so it keeps me busy.
When you start with a garden, you have to think about what doesn't show before you concentrate on what does. Which means you have to have great soil, a ton of nutrients, a sunny location, and a lot of water. You have to have potential even before decide to plant.
Same with Twitter. You have to have potential for growing your business on Twitter before you start to use it. Are your customers on Twitter? Do you have any potential whatsoever of finding quality clients? Do some research. Search out people that are likely to buy from you. Are they active on Twitter? If not, what's the point?
One you have potential, its time to plant. You choose the best quality plants for your area, and carefully place them in the soil. When you first plant, you spend extra time caring for it. Extra water. A little extra fertilizer. And you watch it closely for changes just in case it needs something in addition.
When you first jump on Twitter, you're excited. You grab a couple dozen friends, and you write a few tweets. But if you sit there and watch your Twitter account, it's kind of boring. Your 50 new followers aren't saying very much, and how many times can you say what you're doing? Yet this is the time to spend all of your energy making it work. Don't sell, just prove your expertise. Write as if the world is reading. Do a little searching to find more followers. Spend time growing your account – adding the extra water and fertilizer just to keep everything moving forward.
By the end of the summer, the roots have taken hold and are now a part of a healthy, growing plant. Maybe its doubled or even tripled in size. Maybe it's producing a ton of blooms. Maybe it regenerates every couple of weeks, giving you beauty again and again.
If you work your Twitter account like a marketing strategy, you know you need to keep at it to make it work. Just like your rose plants, you have to keep trying, keep growing, and keep changing your approach. Provide resources 90 percent of the time, sell 10 percent. Don't sell directly, do it through blog posts, or by talking about other clients. Nothing sells like case studies. And people are more likely to share a case study then they are a direct sales message.
Brand yourself. Prove your expertise. Keep at it, and Twitter may just become one of your favorite ways to grow your business.
---
Don't forget to download your FREE Blogging Planner today.
Blogs can benefit any website but don't worry if you can't do all the writing yourself … you can hire a ghost blogger for that!