Location based marketing is meant to describe any type of marketing that takes place via a mobile device. It allows businesses and organizations to engage with their audience in an interactive manner through any mobile device or network, says the Mobile Marketing Association.
Location based marketing is the definite trend right now, and one that you're seeing pop up in all kinds of applications: Foursquare, Looptstar and Gowalla. But will it work for your business? Can you have success with it today?
Just like other types of marketing, its harder than it looks. You can't simply sign up, get thousands of followers overnight, and have your business double and triple with these new services. It takes thought, time and a lot of work to get this to work for you. Because its new and relatively unknown, you're still stuck with the obligation of educating your customers on how to use the technology, as well as how to use it with you. And that can be difficult at best.
Ask yourself these questions before jumping into a location based marketing plan.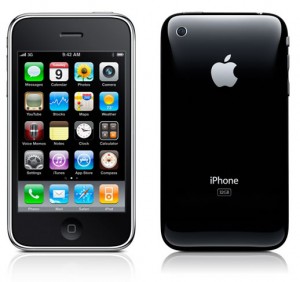 1. Who is my target audience? The younger crowd is easier to reach with the newest technology, and are more willing to play a location based game for prizes.
2. Are others in my community using location based marketing? Now is the time to join your local chamber, or set up a networking event just for local business owners. Is anyone else trying it? Would they be willing to try it together? You may have more success if a number of business owners in the area are promoting it.
3. Do you know your customers and do they check in with you? If you are on a one to one basis with your customers, and have regular repeat customers, they may be willing to check in with their mobile devices.
4. What would I be willing to offer? If you're already doing a postcard campaign or incentive programs, what can you do in addition that will motivate people to use their mobile devices to check in?
5. How will this help grow your business? Put numbers down, time limits, and ways to grow within your community. If many of your potential customers have never heard of location based marketing, how are you going to reach them?
6. Is my staff willing to work with this as well? You can't be in the store all the time. Will your staff by in to this type of marketing, and have fun with it as well? You don't need to add another chore – this should be something they readily want to play with.
7. What will your time limits be? Every campaign has a time limit. Decide up front how you will build and what you will offer. You may even be able to show past events to get people excited about joining. It should always be about change, and getting them excited to visit and buy from you.
---
Don't forget to download your FREE Blogging Planner today.
Blogs can benefit any website but don't worry if you can't do all the writing yourself … you can hire a ghost blogger for that!