Why do you start a blog? Is it to reach out to potential customers? Or is it to reach out to the search engines?
In many ways, that's kind of a trick question. Of course you are writing to attract new business. But where is the new business actually coming from?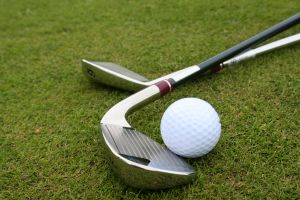 Your blog is meant to attract your new customers by ranking well on the search engines, ultimately getting them to click from the search results back over to your blog. Once they get there, its up to you and your content to keep them there, and get them to make contact with you. 
So how do you do both? How can you work both into your everyday strategy?
Use titles and content that makes sense to your readers.
No one wants to read boring content. They want it to be exciting and informative. That's why we like the "How To" or the "7 Steps" titles. They tell us what to expect, and deliver what we're looking for. But if they were all the same, and focused on a specific keyword, we could see right through what the person was trying to achieve. And we'd head back out of the blog immediately.
 
So don't write titles like this:
Niche Keyword: A How To Guide
Niche Keyword: Answering Your Questions
Niche Keyword: How It Works
Niche Keyword: 10 Ways To Implement
Sure, it might do well in the search engines. But where is the attraction? If you get me as a reader over to the home page of the blog, what's going to entice me to want to stay?
Instead, use things related to your keyword. So if you are in the golf industry:
A Guide To Colorado's Top Golf Courses
How To Improve Your Golf Swing
7 Steps To Choosing The Right Golf Club
Golfing Today: Who Is Really Golfing On The Toughest Courses?
See how those titles use Golf and Golf related keywords? Yet they all are informative and would instantly attract the attention of anyone that loves golf.
---
Don't forget to download your FREE Blogging Planner today.
Blogs can benefit any website but don't worry if you can't do all the writing yourself … you can hire a ghost blogger for that!