Are you a realtor? Do you have a blog on your site that you write on regularly?
Lots of real estate agents are turning to the Internet to find new clients. And one of the most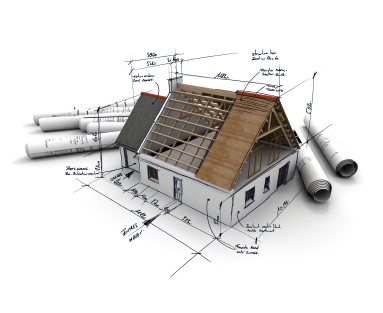 effective ways to market your business online is to add content to your site regularly.
But putting up the wrong blog posts won't gain you any traction at all. If you want to attract people trough Googles searches and through social media sites like Twitter and Facebook, it all starts with a great title.
Let me show you the difference between a good blog title and a bad one.
Let's start with some of the most common mistakes I see.
Testimonial
Yes, I really see this title on a lot of realtors' sites. Would you ever type "testimonial" into Google to find a realtor? Would you ever share or click on "testimonial" in the social world? No to both, right? Yet I see this mistake all the time. While it's important to share your testimonials and happy client reviews on your site, creating a blog post titled "testimonial" is not the way to go.
Dig Deeper: 20 Titles For Buyers On Real Estate Blogs
123 Main Street, Anytown, State
On the surface this looks like it may be a good blog post title, and in some aspects it is. It creates a page on your site keyworded and meta tagged with the address of your listing property. (Providing you've done your SEO work correctly.) Yet how many people will visit Google and type in "123 Main Street, Anytown, State" when they are looking for a property? Sure, maybe one or two that drive by and know the address. For most, they never will get that far. To attract clients, you have to think like your clients.
What I Did This Weekend
Okay, here's an easy one. Yet I see this all the time. For lack of anything else to say, some realtors resort to typing up the latest events in their lives, like the arts festival they attended over the weekend, or the favorite meal they ate at their favorite restaurant. A little of this may add personality, but too much goes a looooonnnnnngggggg way. If you sprinkle it in, that's find. As long as you're balancing it with the good titles.
Dig Deeper: Can Ghost Blogging For Real Estate Agents Be Successful?
So what is a good title?
Good titles are keyword friendly. They use content that your potential customers are searching for. They attract attention. They educate your prospects. They are sharable.
Compare the ones from above with these?
Looking To Buy Your First Investment Home In Seattle?
Is The Austin Real Estate Market Fragile?
10 Ways To Prepare Your Home For A Quick Sale
Will A Bigger Down Payment Make Your Offer More Attractive?
What Are The Pitfalls Of Buying A Historic Home In Atlanta?
The Most Important Question A First Time Homebuyer Should Ask
What Should I Look For Before Buying My Retirement Home In Phoenix
Should I Really Hire A Realtor To Sell My Home?
See the difference? All of these titles have both keyword appeal and social appeal to varying levels. Individually they are good, but when you begin filling your blog with posts like this on a regular basis, the results can be magic.
---
Don't forget to download your FREE Blogging Planner today.
Blogs can benefit any website but don't worry if you can't do all the writing yourself … you can hire a ghost blogger for that!