Do you have a business plan? What about a marketing plan? Do you have a social networking strategy somewhere within those plans?
Most people don't. They have never put down on paper exactly why they are using Facebook, or how Twitter will help grow their businesses.
But just because it's a free tool doesn't mean you shouldn't have a plan of action for what you are doing. Like all other forms of marketing, you should give some thought to why you are doing it, and how you will implement it over a long period of time.
1. Don't use social networking for marketing your business unless you understand how it will impact your overall business.
Too many business owners start using Twitter or Facebook without having a plan and understanding how it will impact their business models. Sure they are free tools. Yes you can reach out to a ton of people. But statistics show almost 95% of all people on Twitter have 100 or less followers, and rarely post more than a few times.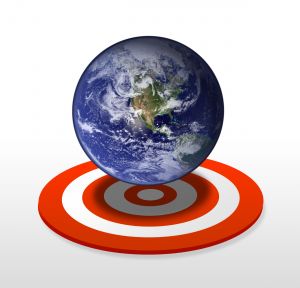 That's not a strategy. There are no checks and balances to make sure you are on target. And you probably won't have any results because there is little effort in a strategy like this.
2. There's a cost to everything.
Whenever I meet with people and they find out I help people develop social networking strategies, the questions pour in.
How often should I post on Twitter?
Can you really build business relationships with Facebook?
Is LinkedIn a successful tool?
Sure, all of these are free resources for you. But the trouble with each of them is they take time to fully put to use, and to see the results.
I've been on Twitter for 1 ½ years, and have only had measurable results since January. Is it a significant part of my business? No. I have different streams coming in from all over. But Twitter is bringing me in income every single week.
My goal is to make it a stream of income, and to use it effectively. Which I'm doing fairly well.
The cost to me is my time. It takes time every day to build up the relationships, and to understand how and when to promote each piece of my business.
When you are developing your own strategy, its important to understand that just because its free, doesn't mean you will see instant results and have it work for you with your limited knowledge on the subject matter.
You have to be willing to learn how to use it better, not just use it knowing what you know.
Start developing your own strategy and find out what's truly possible with social marketing.
---
Don't forget to download your FREE Blogging Planner today.
Blogs can benefit any website but don't worry if you can't do all the writing yourself … you can hire a ghost blogger for that!