Location based platforms are everywhere. With the rise in use in Foursquare, Facebook and Twitter, location based marketing offers promising alternatives for brick and mortar businesses.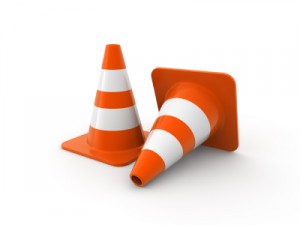 For those of you that use it, you love it. But if you are still new to the concept, you may be asking yourself "why would anyone want to use this technology?" It opens up a variety of new problems to your already complicated life. GeoLocation sites have their purpose. And as many case studies have show, businesses can do quite well with this technology. But if you decide to use it, you should focus on security first.
1. Never use geolocation features at home. Logging in from home not only tells people when you are at home, it also tells people where your home is. With the huge impact of social over the past few years, if a person wants your home address, nothing can stand in the way of them finding it. But do you really want to broadcast it out to everyone?
2. Never use geolocation at a friend or family member's home. Same rules apply. If you wouldn't want to put yourself at risk by broadcasting your personal life, why would you do it to your family and friends?
3. Be careful what and who you are following. With social sites, your friends, followers and fans are open for the world to see. Anyone can easily browse a follower list to see who is on the list. It may be damaging or even unethical is some situations for links to be made. For instance, if a political journalist is on the followers list of a conservative Republican, do they support that person? While the journalist may be doing it just to stay in the loop, looks can be deceiving.
4. Avoid developing patterns. Checking in regularly from locations can develop patters, and can lead to as much safety concerns as releasing your home address. Never check in at your child's school in the morning as you are dropping them off. Never check in at the coffee shop where you stop in every morning at 9. Think before you reveal your location – would you want someone waiting for you when you arrive?
---
Don't forget to download your FREE Blogging Planner today.
Blogs can benefit any website but don't worry if you can't do all the writing yourself … you can hire a ghost blogger for that!