Twitter. It seems you can't read an article, visit a website, or even watch television without someone mentioning their Twitter account. 
So if you run a business, you have to be on Twitter, right? 
And if you're on Twitter, the best thing you can do is get a ton of followers, right?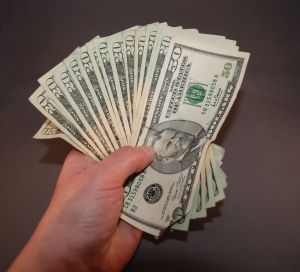 So when you get an email promising you 5,000 Twitter followers in 5 hours for $50 is a great deal, right?
Think again.
As with anything in the business world, if something sounds too good to be true, it probably is.
First, if anyone is promising a ton of followers for a low fee, your first question should be "How valuable would these followers be to my business?"
Just like everything, the best way to get followers is the good old fashioned way. Go out and find people who you have something in common with.
If you are a mommy blogger, find moms.
If you are an accountant for small businesses, find small business owners.
If you are a realtor, find people who are interested in buying property within your area. (A Colorado realtor can find a ton of people to follow in Colorado very easily.)
And honestly, it's not difficult to get a large following if you spend some time at it. So let's say your goal is to add 50 new followers every day. That's 350 a week. If you add 50 a day for three weeks, that's more than 1,000 people you're connecting with every time you Tweet.
And if you're adding new followers at that rate, and contributing by writing a few times every day, you won't just grow at 50 per day. Eventually it takes on a life of its own because you're active and communicating. It works.
So in one month, you can easily have over 1,000 people in your network.
It may not be the 5,000 in 5 hour guarantee. But wouldn't you rather chat with 1,000 people that you have a strong potential of building a relationship with?
---
Don't forget to download your FREE Blogging Planner today.
Blogs can benefit any website but don't worry if you can't do all the writing yourself … you can hire a ghost blogger for that!