Every time I head out to speak to a group on social copywriting, or attend a networking function, the same question invariably comes up.
"Why would I want to spend my time telling people what I had for lunch?"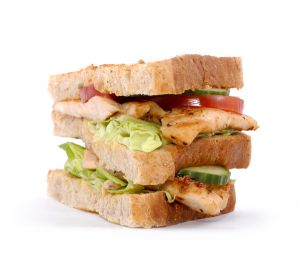 Social media is not about small talk. It's not about what you're having for lunch.
Instead it's all about adding value to the community – with Twitter that happens to be in 140 characters or less, and with other sites, you may have a bit more room for "talking".
Social copywriting means adding valuable copy to the community in which you are active. It's about providing quality, not just quantity. In order to add quality, you may:
Share links to valuable content. Become the online resource for your profession. Don't link to your content on your blog or website all of the time – find resources all over the web that provide value on your topic.
Comment on posts created by people you are following. How can you ask them a question, or provide a bit more information? The key is to start a quick online conversation.
In Twitter, retweet posts your followers would find interesting. Retweeting shows your active in the community, and helps spread valuable resources to other members of the community.
Provide the occasional link to your current blog post. Keep in mind you need to add more quality content than just your blog posts to build up a following.
When you sit down to write out a post for a social site, start with an idea. What you want to share with your community?
Write it up and start evaluating it. How long is it? How much value does it have? Will your followers find it interesting?
Edit your post as needed to create a dynamic post. While you shouldn't be spending a ton of time on each post, especially if you are creating a lot of content in a day, you can spend a few seconds evaluating them. Just read them once or twice after you write just to make sure it's the best it can be.
Then send.
TIP: In Twitter, keep in mind if you create a great post that people want to retweet, it will take several characters to add "RT @YourName". Try to get your post down to 110-120 characters to leave room for multiple retweets.
---
Don't forget to download your FREE Blogging Planner today.
Blogs can benefit any website but don't worry if you can't do all the writing yourself … you can hire a ghost blogger for that!