Do you remember the simple life? For most of us it wasn't that long ago.
When you did something crazy in high school, people talked about you for a week at school and then it disappeared. Now it makes for great high school reunion conversations.
Ah, the good ol' days.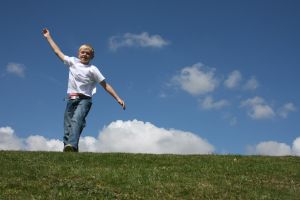 Thanks to blogging and social media, your business is everyone else's business forever. If you do something crazy, it will circulate online forever. If you do something embarrassing, the photos will be around forever to prove it.
A recent report by the National Association for College Admission Counseling says that one fourth of colleges surveyed indicated they use web searches or social networking technology to dive deeper into prospective students backgrounds.
More than half monitor the online social buzz for their school.
And one third maintain a blog for their college.
In short, they know how to use social media and they aren't afraid to use it.
And it's not just colleges. Employers are taking the same action. Want to find a date? Find a wealth of information on a person before you ever meet face to face.
I've been speaking to a lot of PTCO groups at local schools, and have been amazed at the questions and concerns.
Is it important to protect our kids? Definitely. But more important is to teach them to use these new tools the right way.
What you say CAN have an impact on you for the rest of your life.
The best way to do that is to take an active voice and learn the technology yourself.
You're not a Twitter expert if you just signed up and have 20 followers. But using Twitter and finding out how to grow your business with it is a step in the right direction.
You're not a blogging expert by having a few posts on a blog. But building your own blog, posting regularly, and finding out how it can change your business is the action you need.
We'll never take a step backwards. The tools we have today will only be modified and improved in the future.
Take action now, and be ready for what the future brings. 
---
Don't forget to download your FREE Blogging Planner today.
Blogs can benefit any website but don't worry if you can't do all the writing yourself … you can hire a ghost blogger for that!