I've spent the last 18 months or so on Twitter, at first trying to find out what it was all about, and over 2009, trying to keep up. Yes the world has gone Twitter crazy, for better or worse. Being one of the old timers on it, I've seen things that work, and things that don't. People stay, and mostly people go.
So what is it that makes a good strategy? Can you really do business on Twitter? Can it really make you money?
As I use Twitter day after day, I've found myself thinking of ways to describe it to people as I'm out speaking. And I finally came up with the Rose Garden analogy.
It's always about planning for the future
One of my favorite things about summertime is being out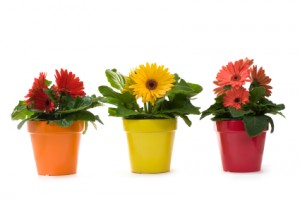 in my gardens. I've got a quarter acre, so it keeps me busy.
When you start with a garden, you have to think about what doesn't show before you concentrate on what does. Which means you have to have great soil, a ton of nutrients, a sunny location, and a lot of water. You have to have potential even before decide to plant.
Same with Twitter. You have to have potential for growing your [Read more…]
---
Don't forget to download your FREE Blogging Planner today.
Blogs can benefit any website but don't worry if you can't do all the writing yourself … you can hire a ghost blogger for that!