Having designed websites and worked towards using SEO and other online methods to get ranked high in search engines for years now, I know the importance WordPress plays in that role. While many companies are still designing websites using more traditional methods, we've transferred our entire process to designing WordPress websites, and couldn't be more excited with the results. For us and our clients.
The key to small business success is getting results. Having a pretty site is nice, but if you aren't attracting new leads and new clients all the time, what's the point? While many people have head of WordPress and may think of it as a simple blogging site, WordPress has morphed into so much more over the last few months. Here are 7 reasons to use a WordPress website for your small business.

1. Gives you the control over your content. What's the number one frustration with small business owners and their websites? Control over their content. Small business owners are great at coming up with ideas – sometimes late on a Saturday night, ready for action in the coming week. If you rely on a traditional web designer, you have to email your changes, and sit back and wait until he or she has time to make the changes, sometimes waiting a week or more for the results. So much for quick thinking. With a WordPress website, no more waiting. You have an idea, you login to your account, and you make the change. Up and running in a matter of minutes.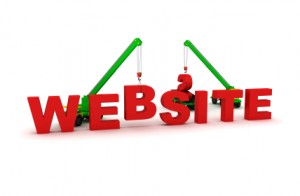 2. Is it a website, or is it a blog? With WordPress websites, you have the convenience of both. By controlling your pages and your posts, the two are integrated together – your clients and readers won't know the difference. You gain the traffic from having the blog side, and the formalities of having your information in a static location, available whenever anyone chooses to view it.
3. Plugins and widgets made easy. One of the reasons WordPress is so powerful are the many plugins available to make your site even better. The All In One SEO Pack is a powerful plugin that makes SEO a snap. Want to put your most popular posts upfront for people to view – there is a plugin for that. Want people to view your Flickr stream, or be able to easily join your Facebook fan page? There are widgets for that. And with the ease of technology, you can copy and paste most anything right where you want it to be.

4. Add photos and videos. The search engines and your viewers want more than text – they love looking through your photos and videos too. Why not take advantage of using other sites like Flickr and YouTube to build your presence on other popular sites – and connect them back to your website too?
5. Are you mobile ready? By 2020, the prediction is most people will be using mobile devices for their internet access. Desktops will become a thing of the past as we migrate towards mobile technology, that can allow us to be connected anywhere, anytime. Haivng a mobile ready website is at the top of the list in importance as we migrate to this – and WordPress makes that possible.
6. You save time. Because your site is controlled through online technology, you can control your website anywhere. Whether you use your mobile phone on the road, check in at a clients location in another state, or sit down at your own desktop, you always have capabilities to make a change.
7. You save money. Ultimately its about easy access and how much you make as a business. If you're not spending money on a designer every month, you have more to invest back into your marketing for your company. It should always be about helping your bring in more business.
[Want help designing your WordPress website? We've helped dozens of small business owners take charge of their online presence – give us a call.]
---
Don't forget to download your FREE Blogging Planner today.
Blogs can benefit any website but don't worry if you can't do all the writing yourself … you can hire a ghost blogger for that!