As a business owner or professional, you only have so many hours in the day. While the promise of what social media can do for you is great, how do you really know where you should be spending your time? Which site is truly the best for you?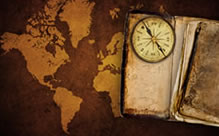 During this past July, Facebook attracted 87.7 million unique visitors in the U.S., up 14 percent from June. Compare that with Twitter, which saw 21.2 million unique visitors during July, up 6 percent from June. (full stats here)
In either case, the numbers look great. Where else can you head out and interact with millions of unique visitors all in one month?
So of course you should jump on to both Facebook and Twitter, and enjoy the ride.
While that's a great strategy, you may be overlooking something that will work far better for your business. First ask yourself a series of questions.
Who is my ideal client?
Where can I connect with them?
Where are they most likely to hand out online?
Is there a way to restructure what I do to reach out to more people?
Can I niche my business, and reach out to individual groups in different ways?
The whole idea behind social is it allows you to connect with prospects and customers, and provide them with more information in your area of expertise. The more expertise you can provide, the more clients you'll find by being in tune with them.
Start by listing out your ideal clients. Be specific, thinking of individual clients when you create your list. Then categorize them. As a massage therapist, your list may look like this:
1. people recovering from auto injuries
2. people referred by chiropractors
3. people who work out at a gym regularly
Now you have three distinct categories of people you can connect with. You can look for people that list this in their bios on places like Facebook and Twitter, and you can also look for specific social groups that target these specific areas.
Keep up your postings on the main sites, but spend more of your time connecting on the niche sites as well. With smaller sites, you may not have to post as option to have a big impact. And you can also pull out from the crowd as an expert quicker, giving your business an even bigger boost.
---
Don't forget to download your FREE Blogging Planner today.
Blogs can benefit any website but don't worry if you can't do all the writing yourself … you can hire a ghost blogger for that!