Being a real estate agent means you wear a lot of hats throughout the day. With your clients, you have to show houses, write up contracts, and make sure the deal closes with little friction. Yet before you bring in potential clients for the very first time, you have to find them first.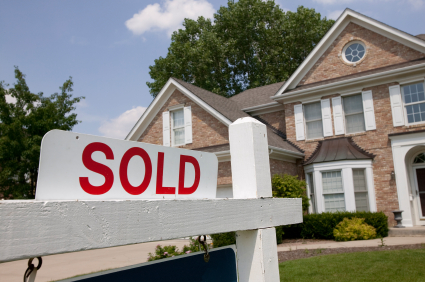 In today's world, that means being active in the world of social media. Avoiding Facebook, Twitter and Instagram is no longer an option if you want to be successful at what you do. But as you jump on and start posting to social accounts regularly, you may wonder what all the excitement is about when it feels like you're talking with yourself. Posting to social accounts and gaining traction on social is two different things. One way to start building an active following is by using the hashtag.
Hashtags are little symbols (#) that identify keywords and helps give your messages context and meaning. By adding a hashtag to a word, you make your entire message searchable, even to people that may not follow you or have never done business with you. Used correctly, they can be a valuable part of your online marketing strategy.
Dig Deeper – Can Ghost Blogging For Real Estate Agents Be Successful?
Using a hashtag is easy – just place a # symbol in front of the word without spaces or punctuation. You can use it with one word – #Realtor – or you string it together with several words – #HomesForSale.
Hashtags are an effective way of finding content related to specific topics. Just as search takes place every day on platforms like Google, Bing and Yahoo, they also take place throughout social platforms like Twitter, Facebook and Pinterest. When you optimize your content, conversations and updates with hashtags, they become more visible throughout social media platforms and on search engines. A simple click on a hashtag opens up the current conversation involving that hashtag, and opens up a new audience to what you have to say.
Dig Deeper – 20 Titles For Buyers On Real Estate Blogs
Yet as viable as using hashtags are, don't go to the opposite extreme and use them in all that you write. We've all seen posts #where #every #word #is #with #a #hashtag, and it can be distracting and annoying. Instead, focus in on what your overall message is about, and use them to truly identify what you have to say. Consider using these:
#RealEstate
#Realtor
#Realty
#Broker
#ForSale
#NewHome
#HouseHunting
#MillionDollarListing
#HomeSale
#HomesForSale
#Property
#Properties
#Home
#Listing
#Mortgage
#HomeInspection
#CreditReport
#CreditScore
#Foreclosure
#Renovated
#JustListed
Dig Deeper: A Simple Formula For Writing Brilliant Real Estate Blog Titles 
Still in need of guidance on your social media marketing for real estate, contact us and we will be glad to help out.
---
Don't forget to download your FREE Blogging Planner today.
Blogs can benefit any website but don't worry if you can't do all the writing yourself … you can hire a ghost blogger for that!