Depending on when you jump in to the online world, you could be learning old "tricks" that will actually do you more harm then good.
I get spam almost daily from SEO companies offering me top placement in Google.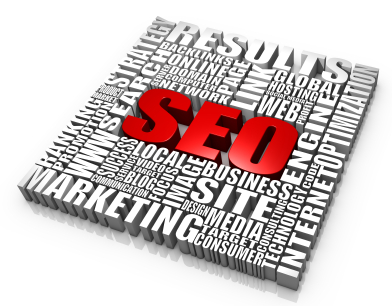 And we met with a past client the other day who had his son doing some work for his site. His son took dozens of keywords, put them at the bottom of his site, and made the text color the same as the background color to "hide" the keywords, giving him more keywords for better search rankings. Guess what – Google knows that trick and you can easily be banned from Google's rankings by doing that type of work.
The benefits of SEO are clear – do a good job with it and you'll be high in the search engine rankings in all the places your clients are looking. But how do you know what's good – and what's bad?
Tip #1 – Never trick the search engines
If it seems a little tricky and a little sneaky, it is. While it may seem like the Internet is still fairly new, in reality its been around long enough to weed out the good and the bad. Google likes quality. It rewards sites that provide quality content, in a quality way. That's why they are constantly rewriting their algorithms to bring in only quality work. If you do something to try and "trick" your way into better placement, you'll lose. The only way to the top is hard work, consistency, and quality content.
Tip #2 – Don't use the same keywords again and again
Want to know how to rank well in Google? Focus. Each page has a specific purpose, and should be keyworded accordingly. Unfortunately that's rarely the case in the SEO world. For most people, they work with a web designer who asks them what they think their keywords. They give the designer a laundry list of keywords based on their limited knowledge, and the designer plugs them into every page.
There are two problems with that line of thinking. First, as a company owner, you are too close to your own subject matter. A plastic surgeon will give you the keyword "rhinoplasty" while the average person will type in "nose job". It's great to be listed high under a search term – unless no one is there searching for you. Second, Google likes focus. If you create a page with SEO strategies focused on one keyword, you'll rank much better than one generic page with 100 keywords. Google simply won't know where to rank you, so you'll fall way down into oblivion.
Tip #3 – Do it once and they will come
I've worked with many people who are under the spell of "do it once and they will come". They want the quick fix today so they can come up high in the search engines, and have all the clients they need to start calling immediately. They want to pay someone to do a little SEO magic, and have their site forever come up high in the search engines. In reality that will never happen.  Here's why.
Let's say you are in the gold industry, and you sell a golf putter. Your goal is to be in the search engines under the term "golf putter" and find all of your clients through that search. So you pay an SEO company to go through your site and get you results. What happens six months from now? How about a year? If you've SEO'd your site today and leave it sit, I guarantee you other companies will be out there tomorrow trying to move ahead of your in the search engines. And so will the next competitor. Until eventually you are moved off that first page of search results, and are so far down you'll never be found.
Like any type of marketing, the online world is a moving environment. You can't pay once and expect results for life. You have to work at it today, tomorrow, the next day, and so on. If you mail postcards, you have to mail them today, tomorrow, the next day, and so on. That's the way marketing works.
---
Don't forget to download your FREE Blogging Planner today.
Blogs can benefit any website but don't worry if you can't do all the writing yourself … you can hire a ghost blogger for that!