Having been on Twitter for well over a year now, I use it daily and understand its relevance. I understand how to use it to attract new clients, and how to use it to build my business. Could I be doing more with it? Definitely. I think there's always room to grow. But if you're just starting out and still struggling with the question of "Why do I want to use Twitter?" use these tips to start out in the right direction.
1. Build your Twitter account with quality people that you truly want to follow. Many people say they follow everyone that follows them. After following several people that filled up my conversation with information that didn't apply to me, I took a different stance. I watch my conversations, and follow people that I have something in common with, or that I want to try  and build relationships with. In many ways it is a two way street – I follow them and they follow me. I just use discretion when choosing who to follow.
2. Don't build too quickly. You don't want to go from 0 to 2,000 following's in a one week period. Likewise, you don't want to be following 500 people and only have 10 following you. Build slowly at first to learn more about Twitter and start developing relationships. Show people you provide quality content, and give them a reason to follow you.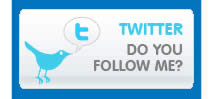 3. Create a theme with your Twitter posts. I like to add links to quality content I'm reading in the blogosphere every day. I'll purposely head out to find quality links I can share with my followers. A lot of social networking is about having a system and following it every day.
4. Make each post mean something to all of your followers. Remember, they might not be following the people you are communicating with, and can't see the entire conversation. Give them a reason to find out more about the conversation, and maybe give them a new resource to follow. Posts like "LOL!" aren't good for developing relationships. Posts like "LOL – I loved your blog post on building relationships" build up curiosity.
5. Don't over-tweet. Make a commitment to adding quality posts every day. But don't flood the homepages of your followers. This can often cause deletes if you're overstepping the communication line, especially if you're forgoing quality for quantity.
6. Find a few new people to follow every week. Head over to search.twitter.com and type in your niche, or a keyword related to your niche. Check out the profiles that show up, and find some new people to follow.
7. Use a service like Tweetdeck or Twhirl. These programs are designed to make monitoring your Tweets easier, and in the case of Tweetdeck, allows you to categorize and organize your Tweets by type and other features.
8. Sign up with Mr Tweet to gain follower recommendations and get recommended to others.
9. List your Twitter ID in Twitter directories such as Just Tweet It or Twellow.
10. Learn all you can about Twitter. Everyone is talking about Twitter. Head out to the blogosphere, and listen to what people are saying about Twitter. There's no sure-fire way to use it yet – its still too new to fully understand its capabilities. But you can bet there are a ton of people making money with Twitter. Study what they do, and use it to your advantage.
Yes, sometimes it is a full time job just keeping up with everything that is available. I create systems and conquer. Choose how you want to participate, and do a little every day. A little will turn into a lot over time.
---
Don't forget to download your FREE Blogging Planner today.
Blogs can benefit any website but don't worry if you can't do all the writing yourself … you can hire a ghost blogger for that!